Habitat for Humanity: Construction in Paradise
In January of 2020 an $80,000 grant was approved by the Paradise Rotary Foundation for Habitat for Humanity of Butte County. The funds were planned to be used to offset construction costs for four homes in Paradise. Three of the homes are currently undergoing construction, with the fourth in planning. $20,000 is allocated for each home, which is a two-bedroom, two-bathroom floorplan. The three homes started are now over halfway completed.
The recipients qualify based on their income, need for affordable housing, willingness to partner with Habitat and their ability to pay for an affordable mortgage. Generally, recipients have 40 – 80% of the median area income to quality for the assistance. However, the homes are not gifted to the individuals and families. Homes are purchased through a no-interest 20 – 35 year loan. In addition to accessing a 0% interest loan, a monthly payment amount is calculated based on the recipient's financial resources. Unique to Habitat for Humanity is "sweat-equity", which homeowners contribute volunteer hours to help build their home. They take part in the entire construction process, including a range of most of the trades needed to assemble the home. The current recipients for the Paradise builds are two single-mother families and an adult son who acts as caretaker for his mother.
Habitat for Humanity will primarily be focusing its resources specifically in Paradise for the foreseeable future. The goal will be 8 to 10 houses each year built on the Ridge. To learn more about Habitat for Humanity of Butte County, please visit their website. For those who have land in Paradise but not planning to rebuild, lots can be donated to Habitat for Humanity for future builds. Please refer to their website for more information.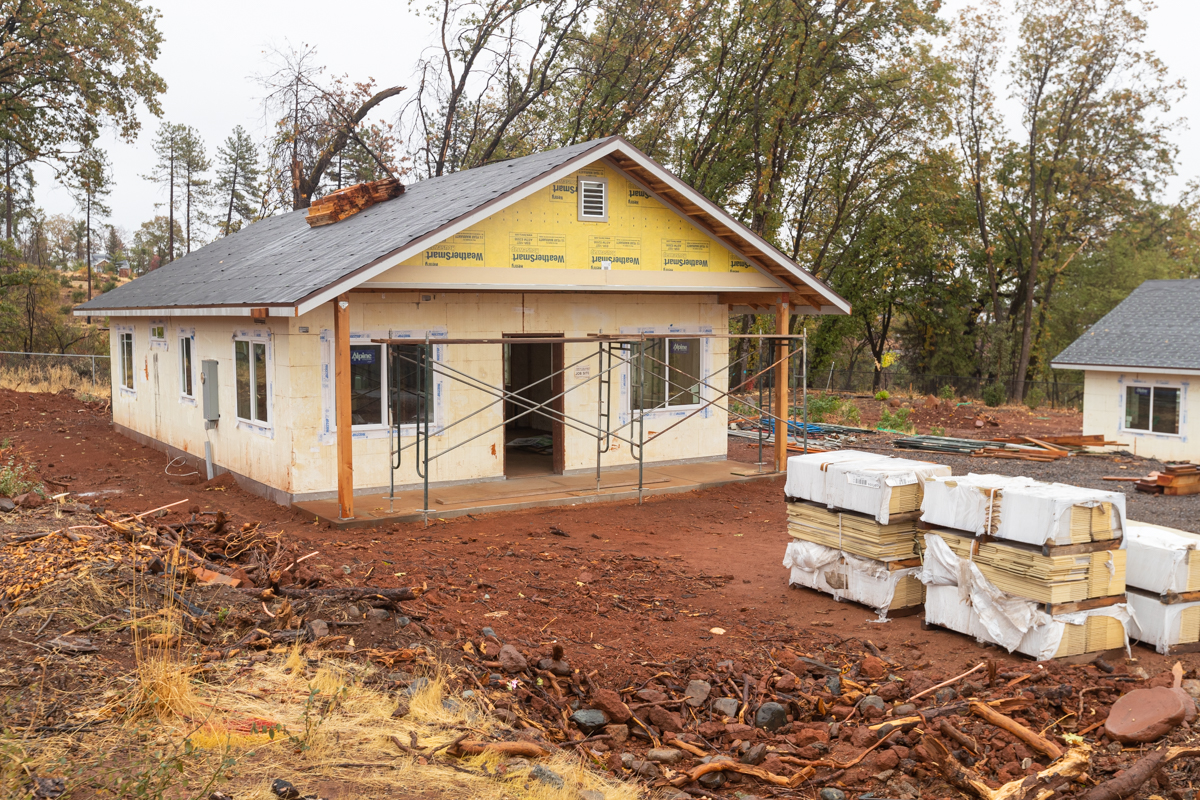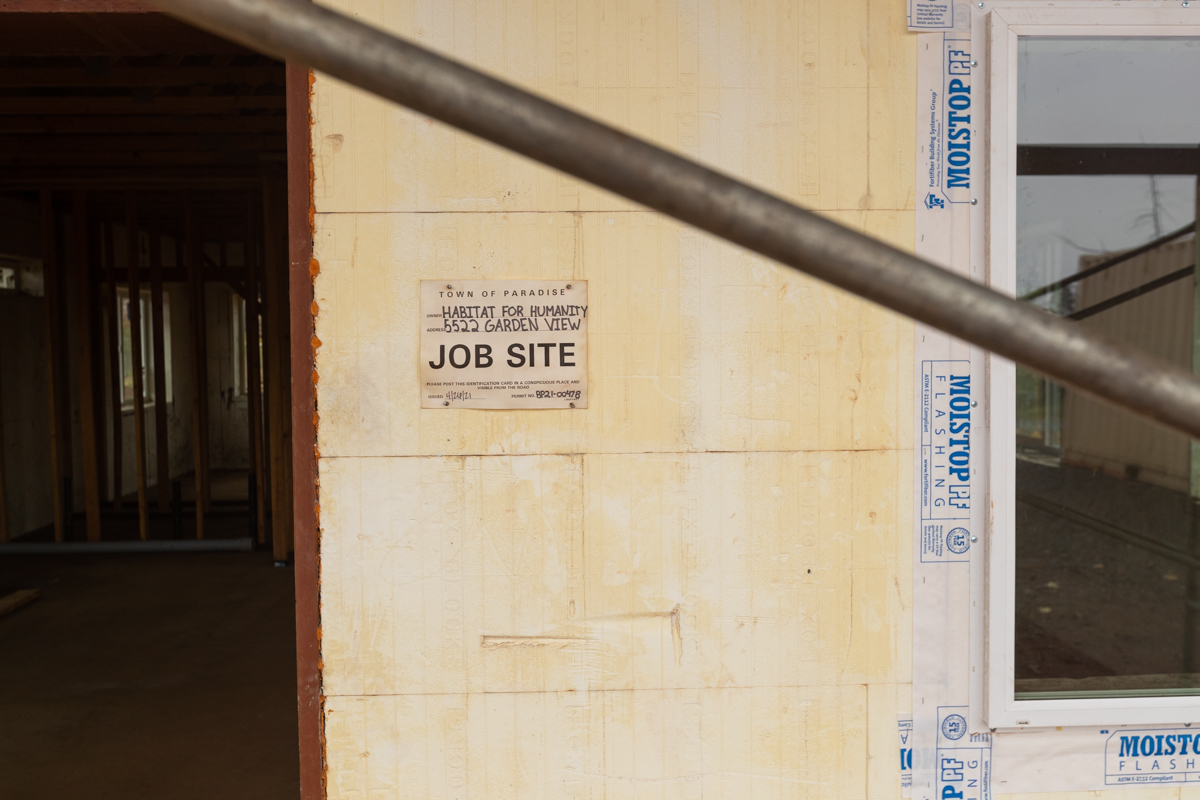 Images of the Habitat for Humanity construction in Paradise