Butte Fire Safe Council is a nonprofit formed in 1998 whose mission includes wildfire safety, education, and mitigation. Executive Director, Calli-Jane DeAnda shared "after the Camp Fire, recovery was added to our mission."
The Paradise Rotary Foundation has given two grants to the Butte Fire Safe Council for the tree removal program. The first grant was approved in January 2020 for $200,000. The second grant was approved in May 2021 for $100,000. Both grants are aimed at the tree removal program coordinated through the Butte Fire Safe Council. 
The program involves the removal of burned trees threatening life or property throughout the Ridge. It benefits landowners who are rebuilding through the removal of trees either on their lots or located on adjacent lots near their build site. Permissions are received from neighboring landowners and the tree is removed at no cost to the recipient. Ultimately, this removes a hurdle for homeonwers during the rebuild process, as well as is a preventative safety measure. 
There are an estimated 300,000 to 400,000 trees in Paradise alone which could be harmful if they fall and over a million trees in the county. Butte Fire Safe Council is prioritizing their work along roadsides and near structures, especially rebuilt homes. They also offer programs such as the no-cost chipper program, the grazing program, both for fuel reduction, and a 6th educational program. To learn more about their work, please visit their website: https://buttefiresafe.net/.
Additionally, see their fun video about wildfire safety: https://buttefiresafe.net/wildfire-ready-raccoon-video-premiere/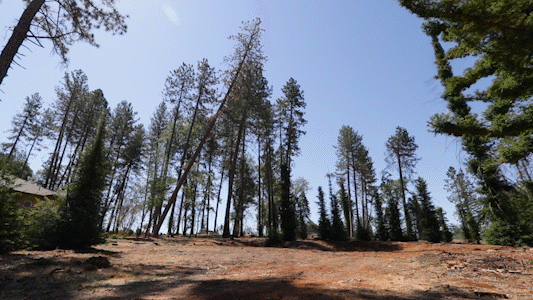 A tree being removed to protect life and property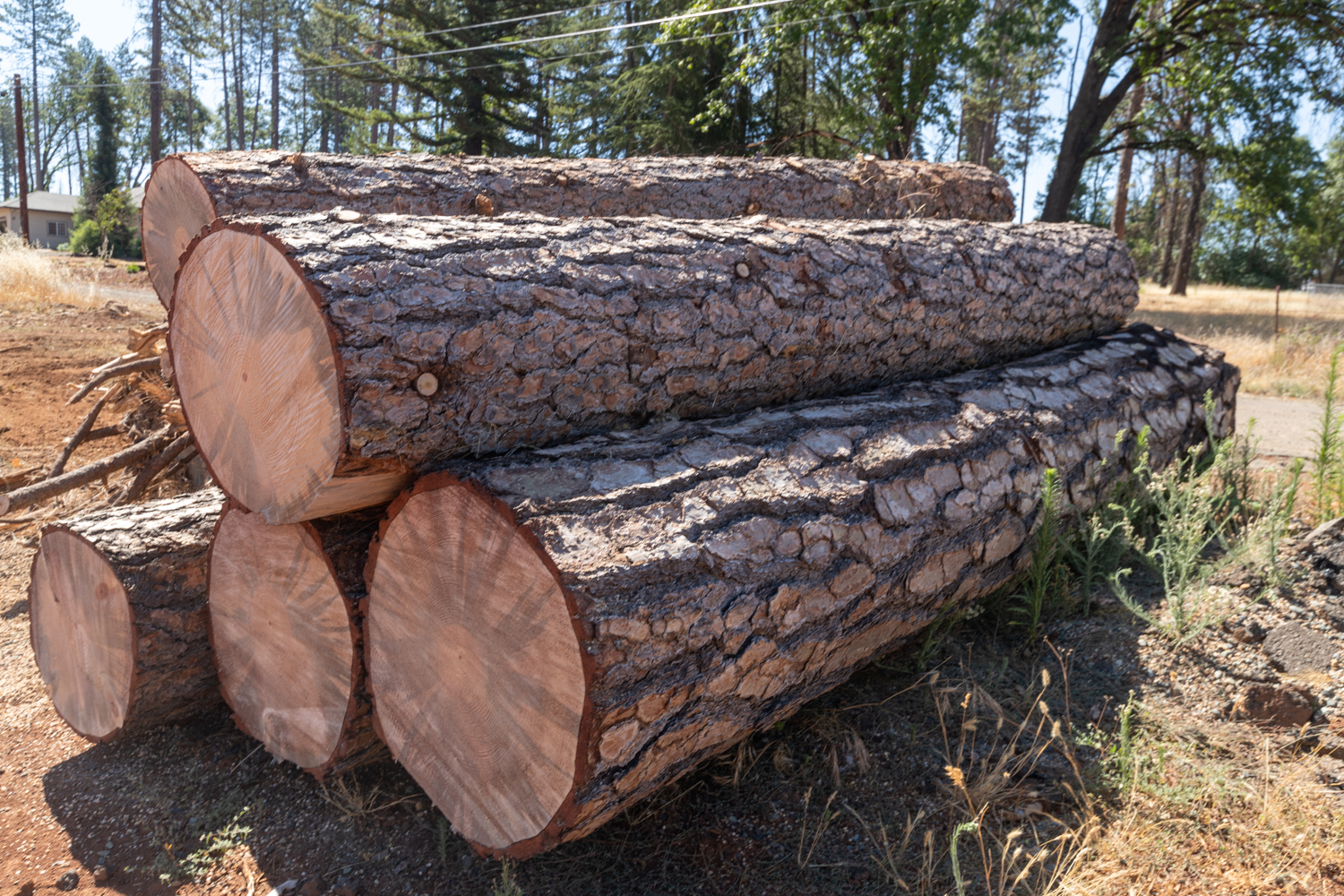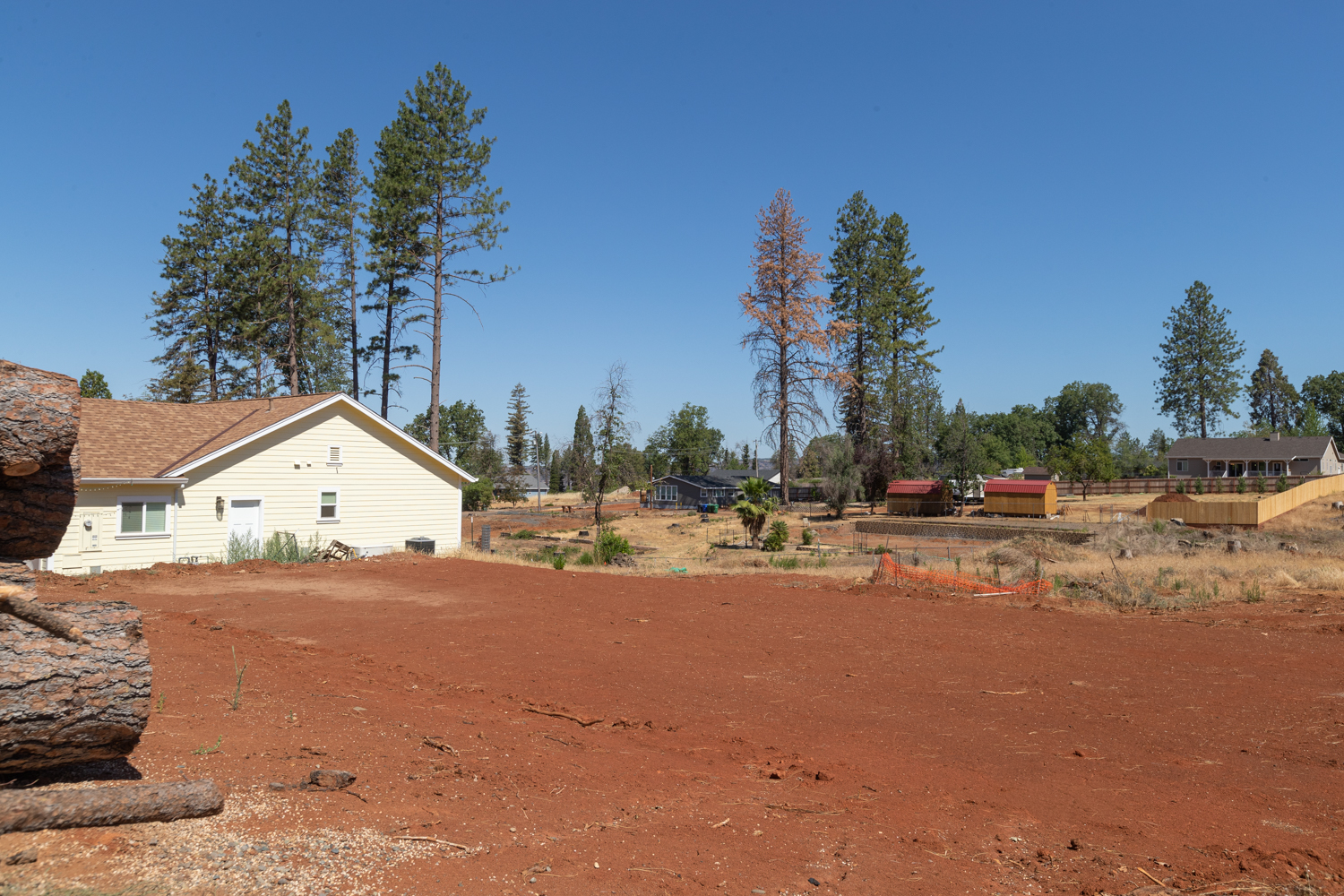 Images of a site benefitting from the Butte Fire Safe Council's work